It's time to weatherize your attic!
We are experts in attic weatherization and finding any issues that need to be fixed first.
What we do
Attic Weatherization
Attic Weatherization
A smart consumer wouldn't want to pay for doing the same job twice. What if you hired a company to Insulate your attic, only to find out that the real problem was just covered up? We are experts at finding any issues that need to be fixed first. Insulating should be the last step. Here are some attic weatherization items we focus on and repair:
Crushed, kinked or misaligned ducts (Restricts flow to certain rooms)
Disconnected ducts (We find these all the time)
Leaking joints (At the splitter boxes and Plenum)
Collapsed or unsealed return air chases (will suck attic air into your HVAC system)
Loose or missing wrapping (will cause air inside to be attic temperature and start sweating)
Fixture boxes (seals the gap at the drywall cutout and wire holes)
Wire holes in the top plate (allows air into plugs and switches inside the house)
Plumbing stack holes (We usually find a square hole for a round pipe. Really?)
Open chases or furrdowns (If we can see drywall inside, it needs to be sealed)
Top plates (If gap at the drywall is present, attic air can go inside the wall)
Fireplace chimney cavities (these are sometimes open to the attic)
Knee Walls, 2nd floor walls and skylight tunnels exposed to the attic need special attention since they are exposed to above average temperatures. We will suggest a foil backed foam board or perforated foil wrap depending on your situation
If attic air can get into the floor system of an upstairs, then that area will never heat or cool correctly. We are experts at making these airtight
The average can light housing have vent holes that allow heat from the bulb to escape into the attic. These holes also allow attic air back into the house, creating dust and spider webs. We offer a line of sealed LED conversions that remedy this problem. We carry a variety of color spectrums and wattages.
Extraction of Insulation:
We can extract all of the insulation out for a variety of reasons: Varmint contamination , Remodeling , Fire damage
Contact us to schedule a free, no obligation, in-home consultation.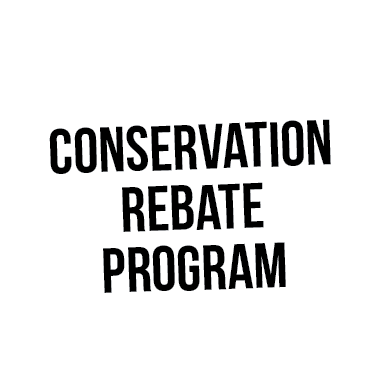 Ask Us About Available
'Conservation Rebate' Programs
Locations We Services
Dallas, Denton, Sanger, Fort Worth, Trophy Club, Roanoke, Keller, Krum, Argyle, Ponder, Lake Dallas, Justin, and other surrounding cities in DFW.